I found a how-to video about natural dyed Easter eggs and had to try the recipe! 
(watch video below)
I used a few brown eggs that I had in my refrigerator. I didn't get much color probably because I used brown eggs, instead of white, but the marks from the leaves are beautiful!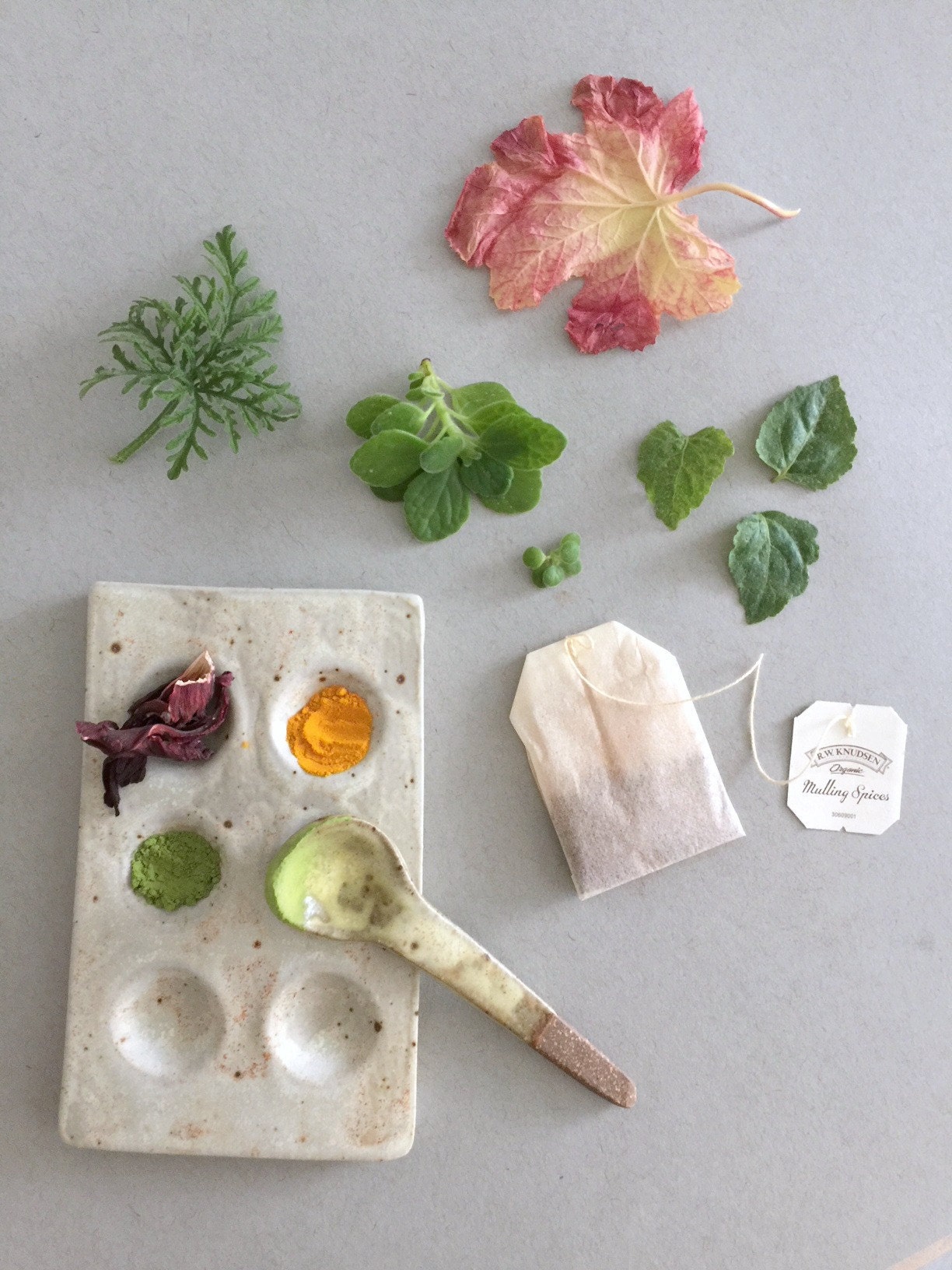 Herbs from my garden: scented rose geranium, patchouli, and oregano.
Natural dyes: dried hibiscus flowers, turmeric powder, matcha powder, and a tea bag of mulling spices.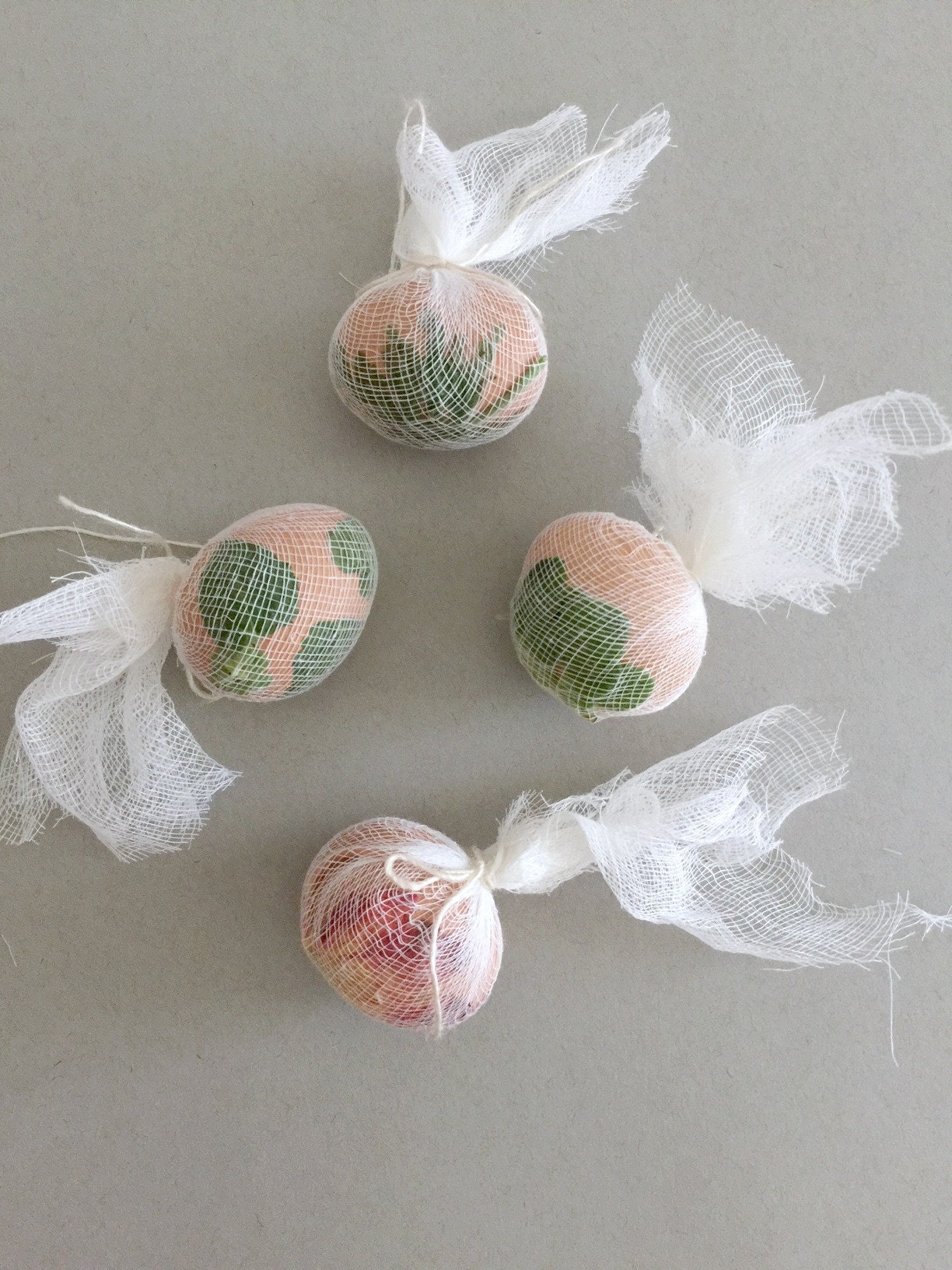 I wrapped each egg with natural cheesecloth and silk thread.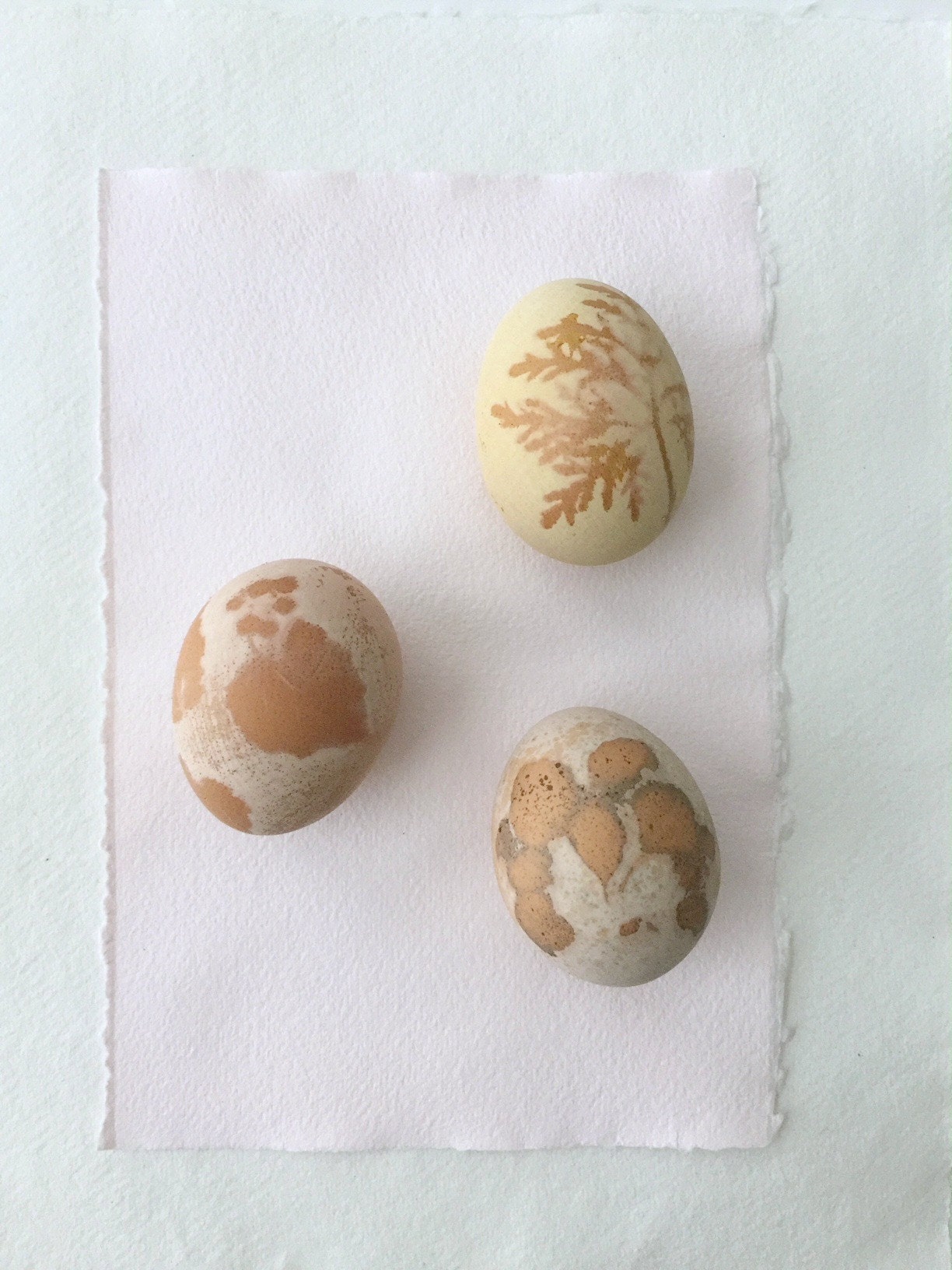 Aren't they beautiful?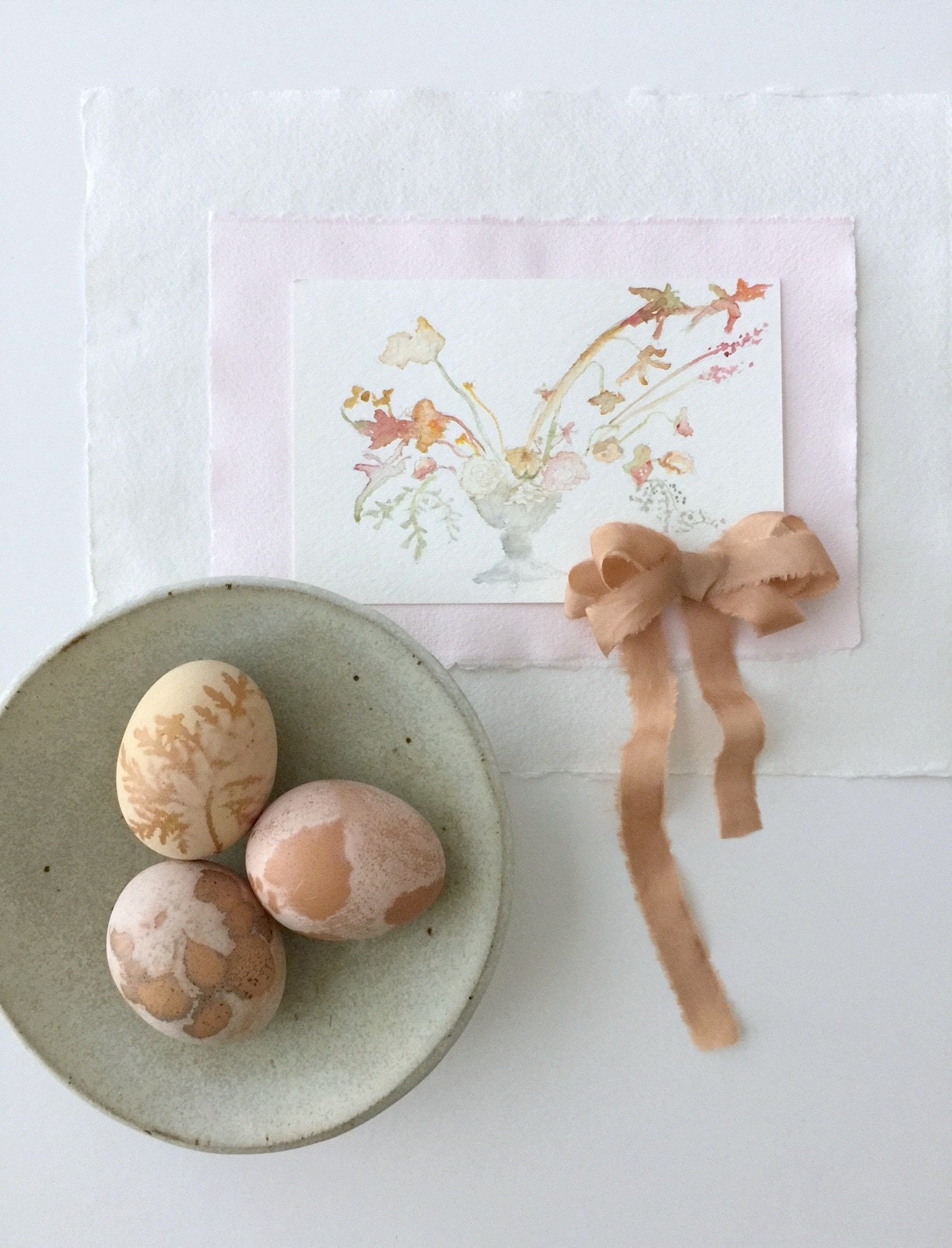 Watch this easy recipe for dyeing Easter eggs the eco print way with ferns, leaves, and natural dyes! You can also try using flowers and herbs. Thanks to Canvas & Clay for creating this fun video!
Plant Dyed Silk Ribbon by The Poetry of Silk