This season, wrap your holiday gifts in an eco-friendly way with Furoshiki, the Japanese art of wrapping with cloth. The best part? The recipient can reuse the cloth as: scarf, bandana, wrap clothes when traveling, table decor. 
This one of a kind silk scarf was botanically dyed in my studio with logwood, then marigold flowers were rolled into the silk using a direct contact natural dyeing process. Did you know that silk keeps the wearer warm in the colder months and cool in warmer months? Find more plant dyed silk scarves on my shop The Poetry of Silk!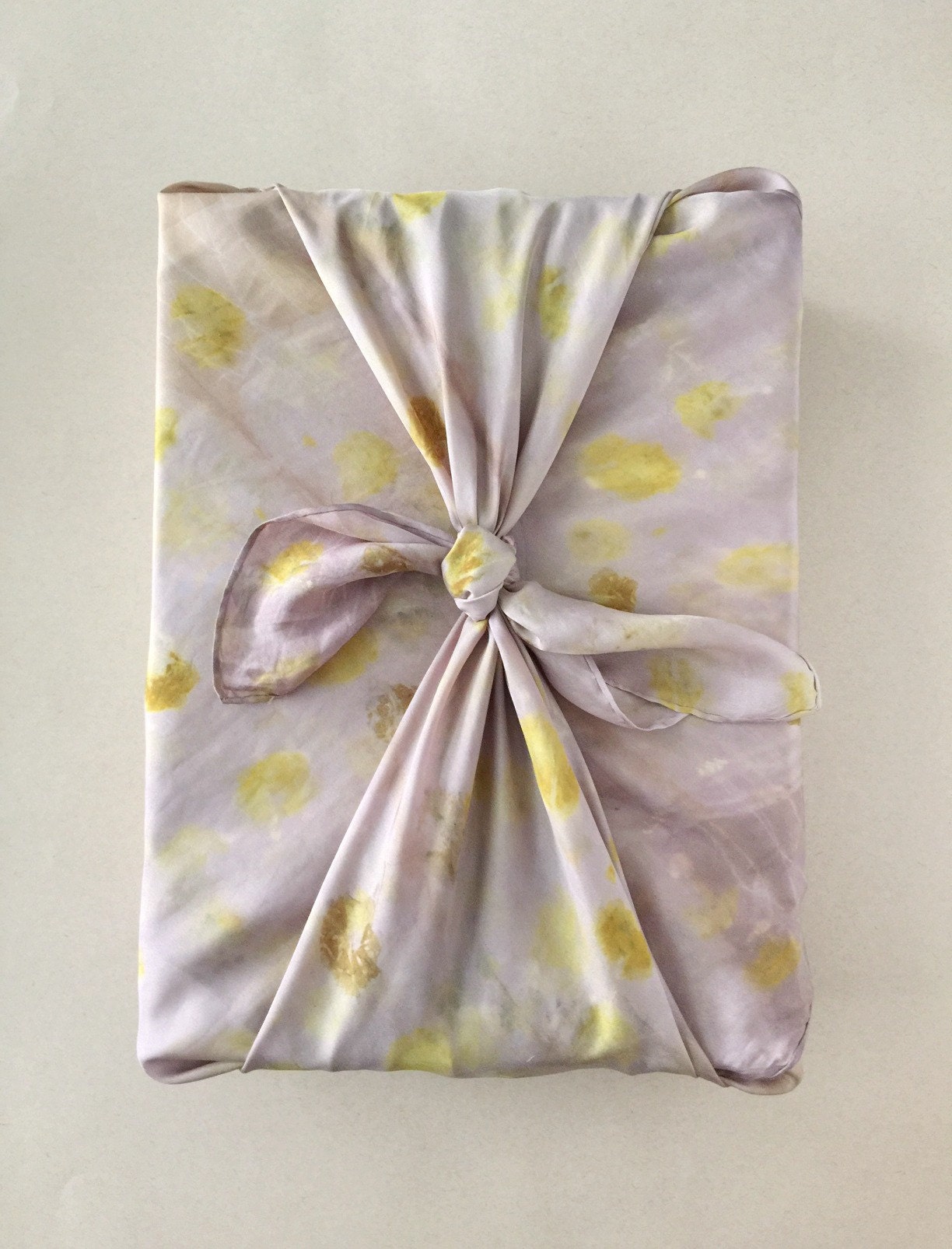 For more ideas and how-to wrap using furoshiki, below I am sharing an image from the Japanese Ministry of the Environment.